Hello everyone, as promised, i have a new outfit post for you guys! This time a good camera was actually present at the party and I got some cool shots with some of my friends. This was at an all-girls reunion which ended up being really fun. It's kind of weird to go to all-girls kickback since I go to an all-girls school but I guess we've learned to survive without boys.
Hahah random, anyways...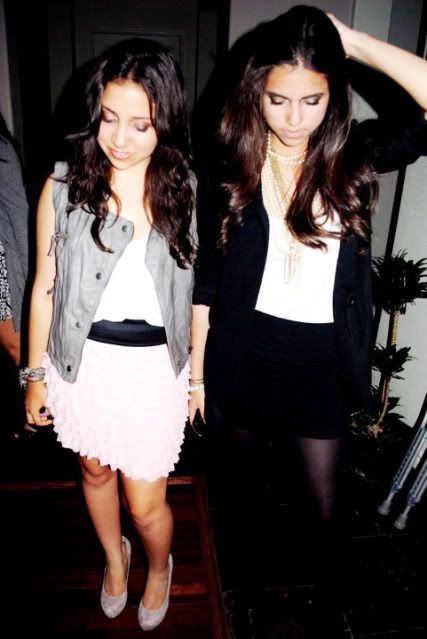 Silk white tank from ANGL, Express pink ruffle skirt, Steve Madden Heels, Forever 21 gray vest, Necklace worn as bracelet from forever21
(I'm not sure about my friends' outfits, though I'd be glad to ask them if you wish to know.
xxx
Ariela