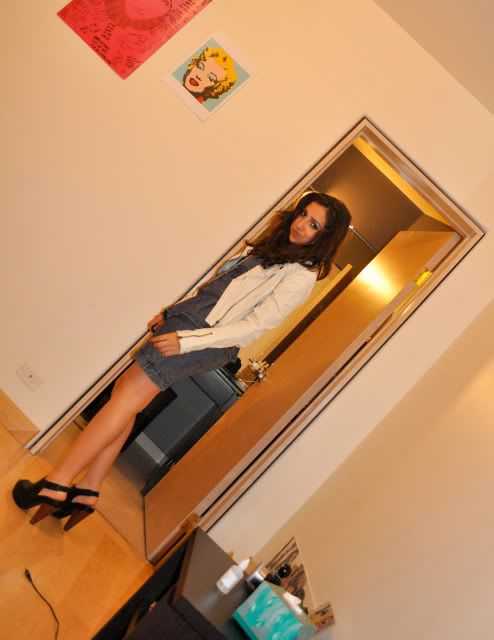 Hello my darlings,
So I'm back! I apologize for the lack of updates. But finally I do have an outfit post for you! I wore this to a valentine's day party. I have had this denim dress lying around for a while and the weather just wasn't right. So I finally got the chance to wear it and got tons of compliments on it. I also just wanted to let all of you know that I have been keeping up with new york fashion week. and Wow. I'm so impressed and amazed by all of the designers' collections. I loved the play with textures at Cynthia Rowley. Jeremy Scott's fashion world inspired collection was amazing. Anna Sui's eccentric and bohemian hip clothing was also gorgeous. I was in awe of Diesel's edgy plaid, leather and grungy prints. Marc Jacobs was amazing as always. And last but not least, I adored the Sherlock Holmes inspired DKNY collection.
What did you think of nyfw? Which were your favorite collections? Who are your favorite upcoming designers?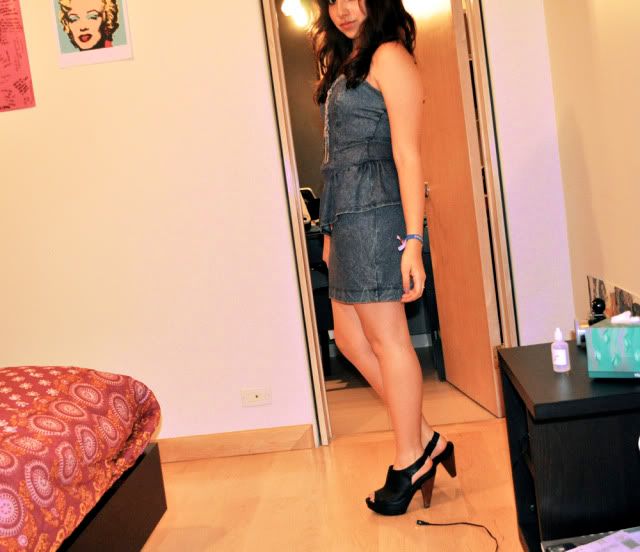 White faux-leather jacket by Love Tree USA, silence + noise denim dress from Urban Outfitters, Steve Madden heels, Necklace from my aunt's local accessories boutique.
xoxox, Ariela